WHY CHOOSE US?
FREE ESTIMATES

AVAILABLE 24/7/365

60 MINUTE RAPID RESPONSE

FULLY LICENSED AND INSURED

WE WORK WITH YOUR INSURANCE COMPANY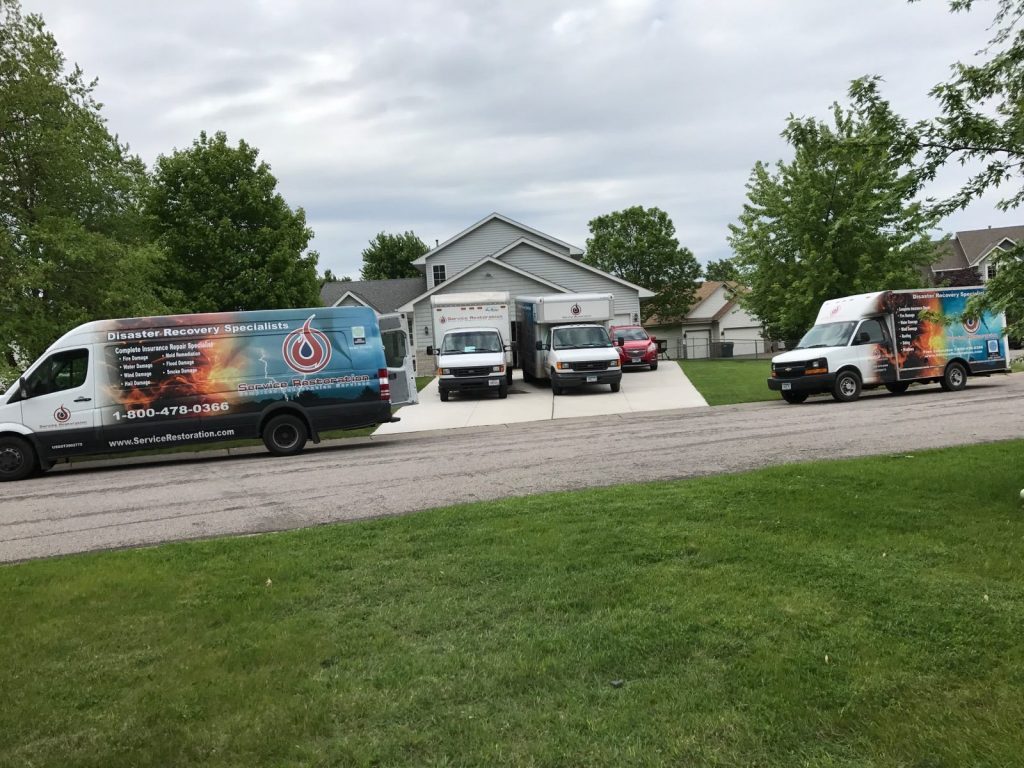 ST. PAUL SEWAGE CLEANUP SERVICE
Need help with sewage cleanup in St. Paul? Our professional local technicians are here to assist you and provide you the best possible service, they can be reached 24/7 at (651) 369-37842.  Sewer back up is one of the worst things you can experience as a homeowner. When the sewer line in your home is obstructed, you will experience backups which will lead to emergency water damage. Sewer back up is mainly caused by clogs which result from non-flushable items in the sewer line that may cause toilet overflow. Whether your sewer backed up due to a breakdown in a neighboring sewer system or the water ran off from a storm, Service Restoration can help you in sewage removal and clean up services. Our technicians are equipped with the right tools, training, and experience to handle sewage clean up services professionally.
SEWAGE CLEANUP AND REMOVAL – SERVICE RESTORATION ST. PAUL
There are different levels of sanitation of the water, depending on whereit is coming from.  If it is presumed that it has sewage in it, you should get out. You will realize if the water contains sewage because it will have an odor to it.  And, it should be totally avoided as this water is extremely unhealthy to be around. All of our team members are specifically trained for the removal of sewage water and this should not be done by the common homeowner or business owner.
Sewage removal is not an easy task especially if you don't have the right skills, tools, and equipment for the job. We have worked with sewage clean up inside homes and business safe and effectively.  Let our restoration experts help you as well. Give us a call now.
experienced working with all major insurance companies

If you are Googling for "sewage cleanup near me", Service Restoration of St. Paul is here to assist you and provide you the best service of the area! It's important to cleanup sewage right away. Also, we work with all insurance companies, IICRC Certified and have A+ BBB Rating.